PA to Head of UK Rural Agency / Team Assistant
Description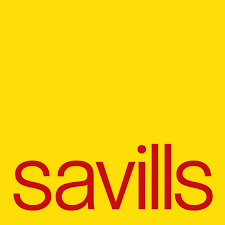 How to Apply
Savills are looking for a PA/Team Assistant providing full administrative support to the National Farms and Estates Team in the Country Department.
To provide full-time PA support to your team and the department. You will also be working with four other PA's, helping to manage the day-to-day running of a busy department.
Key Responsibilities
Providing full administrative support to the team made up of 3 Directors and an Associate Director

Using both Reapit and Dynamics for property transactions and contact management

Typing up emails, reports (often by telephone dictation) and updating Reapit and Dynamics (in-house databases) where necessary.

Raising fee invoices and fee share allocation using Reapit and Dynamics.

Contact Management for the team's contacts for publication mail outs and events.

Event and meeting organisation (both internal and external)

Producing and updating schedules, spreadsheets, reports, presentations, market appraisals and correspondence.

Market Appraisal research including listed buildings, designations, land classifications, planning etc.

Ensuring that files adhere to compliance regulations for the whole team, liaising with clients, solicitors and the in-house compliance team to ensure properties are compliant.

Updating the team on new compliance regulations as and when they come into play.
Personal Specification
A team player with proven administrative and organisational skills. It is important you are confident, enthusiastic and hard working. Attention to detail is imperative and an excellent telephone manner is also important.

The successful candidate will be a good team player, with strong organisational and communication skills (both verbal and written), the ability to work under pressure and a willingness to learn.

They will have previous experience in a busy environment with conflicting priorities yet still be able to provide a high level of service to, and establish rapport with both clients and Savills colleagues. A self-motivated individual, they will also be able to demonstrate reliability, flexibility and initiative.
For full details and to apply for this position, please submit a CV and Covering letter, with salary requirements, to Poppy Sayers, poppy.sayers@savills.com