PA/Secretary/Adminstrator
Description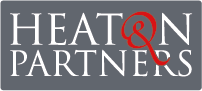 How to Apply
Heaton & Partners are an independent partnership providing property search and buying advice to clients who want to buy fabulous homes. Since opening our doors in early 2013 we have quickly grown to become one of the largest and most respected firms in the business, winning various awards along the way.
We are currently looking for a full time PA/Secretary/Administrator to be based at our offices in Newbury, Berkshire.
Some of the day to day duties of the role are:
-Answering the telephone
-Email and diary management
-Taking dictation over the phone
-Managing correspondence
-Preparing property reports and itineraries for clients
-AML procedures
-Taking and distributing minutes of monthly and weekly meetings
-Order and maintain relevant office supplies
-Preparing for hand over of properties
....but no two days are the same!
Please see download for details, including how to apply.