Oyster Farm Operative – 6 month FTC
Description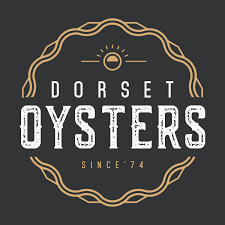 How to Apply
Our farm in Poole Harbour, Dorset, produces high quality Pacific Oysters (Crassostrea Gigas) for the wholesale trade. Retail customers can buy our oysters from
www.dorsetoysters.com.
Gary Wordsworth, t
he owner of Othniel Oysters Ltd (parent company) has been farming shellfish in Poole Harbour since the mid 1980's. The farm produces around 400 tons of oysters per year, which are sold in the UK, France and the Far East.
Click HERE to watch a video showing how our oysters are produced, from the hatchery, right through to harvesting and dispatch.
Job description
We are looking for someone to help us on our oyster farm in Poole Harbour, Dorset. The job will entail assisting in all work associated with operating the farm.
No knowledge of shellfish farming is needed, as full training will be given. However, preference will be given to applicants who have some experience of small boat handling.
This is a six month contract with the possibility of a permanent job for the right candidate.
Tasks include:
Working as crew on our harvesting barges.
Washing and grading oyster seed.
Preparation, bagging and dispatch of finished product.
Maintenance of boats and equipment, including using needle gun and painting.
Driving a forklift (comprehensive training will be given if needed)
The ideal candidate would:
Have experience of small boat handling and hold a PB2 certificate.
Have some experience of boat maintenance.
Have good levels of fitness, this is a physical job.
Be willing to work outside in all weathers.
Have a full UK driving licence.
Be able to swim.
Salary £24,000 pa, paid monthly.
Normal hours are 40 per week, Monday to Friday, however, occasional weekend duty may be required.
For full details and to apply via Indeed, click HERE