Seasonal Ornithologist/Ecologist (6 month Placement)
Description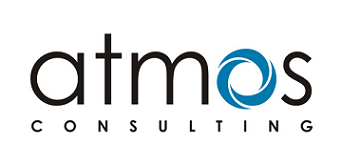 How to Apply
Due to our increased portfolio of projects, we currently require Seasonal Ecologist / ornithologist. Although based out of our office in Mold, North Wales, home working for applicants near to our sites in Mid and South Wales would also be considered.
We are offering an initial six-month contract, with potential to extend or become permanent. Atmos has a proven track record of progression of seasonal roles to permanent positions within our Company.
This role would ideally suit an Ecologist with experience or an interest in ornithology, preferably in consultancy practice, who is seeking to develop their career and wants to work in some of the most spectacular and remotest parts of the UK, studying some of our rarest species.
Previous experience of working within an ecological consultancy and CIEEM membership is preferable.
The key responsibilities of the role would include undertaking ecology and ornithology field surveys, data management and reporting, all to a high standard.
Required skills and qualifications.
A BSc or MSc in Ecology or a related subject, (or demonstrable experience in the field) along with a passion for ecology, full UK driving licence and an enthusiasm to deliver high standards are prerequisites of the post. Additionally, we are looking for people who can demonstrate: attention to technical detail, in both recording and transcribing/checking survey data; ability to communicate clearly, both verbally and in writing; good report-writing skills, with eye for detail; use of MS Word and Excel for report writing purposes; willingness to undertake unsociable hours; good practice in terms of health and safety issues, including when lone-working under our lone-worker system; competence in undertaking Bat Surveys would be desirable.
For full details click HERE.
Please submit your CV and covering letter explaining concisely your area of expertise and why you wish to be considered for one of this post by email recruitment@atmosconsulting.com
entitled "Application for seasonal ecologist / ornithologist".
For an informal chat about these positions, please contact Catherine Hibbert, 07827 343461.