National Graduate Development Programme
Description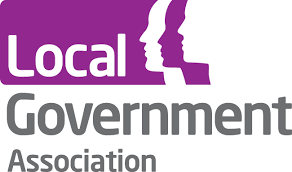 How to Apply
Tackle youth unemployment. Fight social isolation. Improve social housing.
Local councils are looking for the next generation of managers to lead critical projects and services that have tangible, everyday outcomes for people's lives. The national graduate development programme for local government (NGDP) seeks to match bright, passionate graduates with councils where they can deliver key projects and amazing value for money.
The NGDP is recruiting over 120 talented National Management Trainees for its Autumn 2020 intake. Working with one of over 50 councils across England, successful applicants will have two years to influence some of society's big issues, from social care and housing to education and the environment, while training to be one of local government's next generation of managers. It is the only national graduate programme specifically for local government.
Employed on a two year fixed-term contract, trainees rotate between different placements to develop their skills and knowledge alongside studying for a postgraduate-level (level 7) certificate from the Institute for Leadership and Management (ILM). This is a varied and prestigious programme which has a high record of success placing graduates in positions of management in local government upon completion of the scheme.
For full details including how to apply, please click HERE