MOD Defence Commercial Graduate Programme
Description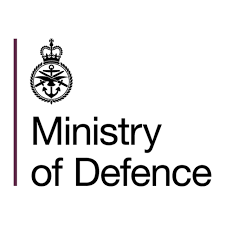 How to Apply
If you're considering a career in Procurement and Contract Management, the Ministry of Defence (MOD) offers a challenging opportunity like no other. The portfolio of MOD's business is unique. We buy and support an extensive range of equipment, services and infrastructure to support the Armed Forces; from food ration packs, army boots, and military accommodation facilities, to aircraft carriers and helicopters, and everything in between. And it doesn't stop there.
Much of the equipment we purchase isn't 'off-the-shelf', so an essential part of the job is negotiating the details of the contracts we place, agreeing the terms of delivery, and managing the equipment into service and beyond. This unique mix of Procurement and Contract Management makes up the MOD's Commercial Function and we are seeking the next intake for our Defence Commercial Graduate Programme (DCGP).
The DCGP is a two-year structured development Programme which aims to develop graduates into high caliber professional commercial officers with the ability to manage the MOD's innovative and demanding commercial business activities. It is owned by the Chief Commercial Officer residing in Head Office and is centrally governed by the DCGP Management Team.
For full details and to apply, click HERE