Marketing Coordinator – GB & Ireland
Location

Home based, Great Britain or Ireland, United Kingdom

Date Posted

14/09/2021

Category

Agriculture



Job Type

Full-Time Vacancies



Closing Date
Apply ASAP
Description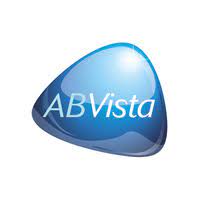 How to Apply
We're AB Vista, an animal nutrition technology company offering pioneering products and technical services to the global animal feed industry.  We're part of the AB Agri community of leading animal nutrition products and services businesses.  Bring your talents to AB Vista and play your part in producing affordable, high quality and responsible food for the growing global population.
Supporting the GB Sales & Marketing Manager you will develop and execute the marketing communication strategy and campaigns to meet agreed GB&I and AB Vista objectives.
You'll be responsible for:
Collate customer research, market conditions, competitor data and implement marketing plan alterations as requested.
Review all marketing communications, advertising and promotional activities and recommend actions to increase ROI.
Responsible for the GB&I social media strategy and develop, review and execute all aspects involved. Achieve frequent, timely and positive coverage across all available media in alignment with any direction from Marketing Manager.
Organising annual events including attendance at industry events, sponsorship of events, technical conferences, seminars and technical sessions to meet agreed company objectives.
Supporting the Marketing Manager with achieving the goals of the annual marketing plan.
For full details or to apply, click HERE