Landbased Machinery Mechanic
Description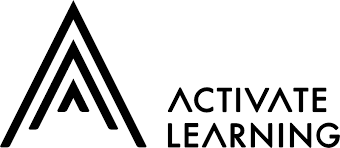 How to Apply
Activate Learning now have an exciting opportunity for a Landbased Machinery Mechanic to join our rural estates/property and environment team at Merrist Wood College.
As the Landbased Machinery Mechanic, you will be responsible for the group land-based machinery and vehicle fleet maintenance, stock control and ordering, in addition to the day-to-day set up of machinery resources for taught lessons.
With the increased demand on the building and facilities you will be working with state of the art machinery and be an advisor to how the money is best invested for the future of the college.
You will maintain and enhance a wide range of specialist landbased machinery from chainsaws, pedestrian mowers, 2 stroke equipment to tractors and PTO implements.
What do you need to be successful in this role?
Applicants for this role should have proven experience in the use and servicing of a wide range of specialist equipment and machinery, along with a relevant vocational qualification at Level 2 or above. A minimum of 5 years industry experience is desirable. In addition, you will have excellent organisational skills and attention to detail.
A full driving licence and tractor driving certification is essential, as is a qualification in Chainsaw Maintenance and Cross-cutting Unit 201, 202 (CS30) or willingness to undertake training.
For full details please see download, and to apply click HERE