Description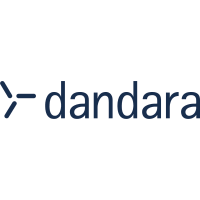 How to Apply
Dandara was established in 1988 from the desire to provide innovative homes and commercial properties, which would offer real value for money without compromising on design, durability, or quality. Today Dandara is one of the UK's largest independent property development companies, with over 10,000 happy customers and more than 100 industry awards for design and quality – and it's all thanks to the vision and passion of our dedicated team.
We are delighted to announce that we are further strengthening our already successful Dandara South East office. In this newly created role you will be reporting to the Head of Land and you will have a great opportunity to grow and learn alongside successful and established land professionals.
Key Roles & Responsibilities
Based from our prestigious new Tunbridge Wells office and working within our existing land and planning team you will support senior colleagues in residential land acquisition activities;
To identify and procure new residential development opportunities using personal contacts, existing client database, property agents and direct approaches.
Collate build costs, market research and local planning policy information to successfully negotiate terms for land acquisition.
Evaluate development sites using internal resources and external professional terms, purchase and sale agreements, development agreements, leases and options whilst liasing with the in-house legal team.
Work with the technical team to design economically and understand the commercial aspects of design decisions.
Development of new key relationships with third parties.
To support and work closely with the existing Land and Planning Team to grow your knowledge and experience.
About You
The successful candidate will ideally have the following
An understanding of land valuation methods and the housing market in Kent and Sussex.
Preferable experience working for a recognised house builder.
Your communication of financial and spatial information will be clear and accurate.
You will be confident engaging with engineering and planning information.
You will ideally have a relevant RICS accredited degree, specialising in valuation and property development but not essential.
This exciting role could suit a recent graduate or someone with up to 1-2 years' experience.
For full details and to apply, click HERE