Instructor – Agricultural Engineering (Further Education)
Description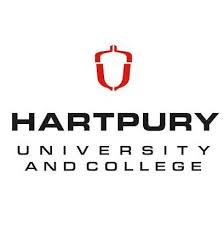 How to Apply
Hartpury University and Hartpury College are among the UK's leading specialist education providers in agriculture, animal, equine, sport and veterinary nursing. Located in Gloucestershire, Hartpury University and Hartpury College sit side-by-side on a beautiful 360-hectare campus.
About the Role
 Support Lecturers in the delivery of Machinery/Workshop practical based units
Demonstrate best practice to students in accordance with current health, safety procedures.
Assist with the purchasing of consumables to support the teaching of Engineering subject areas.
You will co-ordinate and support students on machinery practicals liaising with Lecturers and Farm Staff.
About You
 Demonstrate a range of practical skills
Degree or relevant industry experience within the agricultural sector
Strong team player
Excellent administration skills and demonstrate a willingness to engage with external partners and industry
Highly motivated individual who enjoys all aspects of agriculture, instilling students with a passion for the subject and a desire to develop their understanding.
For full details see download and click HERE