Location

Cirencester, Gloucestershire, United Kingdom

Date Posted

10/05/2022

Category

General



Job Type

Part-Time Vacancies



Closing Date
24/06/2022
Description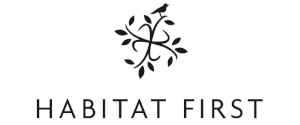 How to Apply
Join our friendly team in the cleaning and upkeep of privately owned holiday homes based on our beautiful Lower Mill Estate.
We're looking for enthusiastic team members to join us on a fixed-term contract between the 1st of July and the 10th of September to work Monday and Friday only, between 10.00 am - 4.00 pm.
This is a great opportunity for those looking to keep busy and make some money during the summer holidays.
Responsibilities:
Laundry service and bed making
You will not be expected to clean bathrooms or kitchens
Walk/Drive/be a passenger in a buggy to reach properties
Complying to health and safety regulations
We look forward to hearing from you if you think the above description sounds like a good fit.
NB: If we have some interest from students that may not have access to a car, then we could look to organize a taxi pick up and drop off service.
For full details including how to apply, please click HERE