Description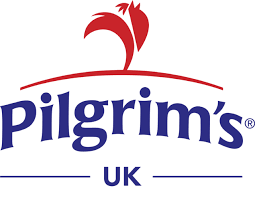 How to Apply
BQP is the largest pig producer in the UK working with over 350 partnership farmers to supply high welfare, quality pork products to premium markets.  Part of Pilgrim's Pride Ltd, we are a totally integrated business and are proud of our 'farm to fork' approach.
The Agricultural team based at Stradbroke in Suffolk is made up of our team of vets, fields staff, technical and support staff working together to ensure that our supply chain from beginning to end operates within the highest standards of welfare, quality and efficiency.
Due to our continued growth we have an exciting opportunity for a Fields Person to join our team and provide support to our grower/finishing partnership farmers located primarily in East Anglia producing Outdoor Bred high welfare pigs for our premium retail customers.
As a fields person you will be working closely with our farmers, building a strong relationship to continually improve herd health, welfare and production efficiency.  Part of the role would also be to engage new farmers in supplying our industry leading business.   You will also be working closely with other experienced people including vets, fields staff and technical teams to deliver effective farm performance and represent the business externally with customers and other key stakeholders within the agricultural industry.
We are looking for either people who have experience of working with farmers who have a sound knowledge of practical pig production or a recent graduate with some previous experience who is passionate about high welfare pig production and looking to forward their career in our industry.  You must be able to demonstrate excellent communication and influencing skills and have confidence to work on your own initiative as well as be a key team member.  A full driver's licence is required, and you will either be qualified by experience or have an agriculturally biased or relevant degree with the ambition and drive to learn and develop within an industry leading business.
For full details see download and click HERE to apply