Grounds Assistant (May to Sept)
Description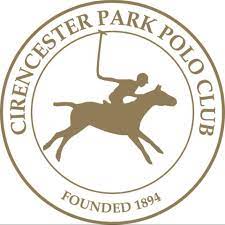 How to Apply
Cirencester Park Polo Club are looking for an energetic, reliable person to join the grounds team at one of the world's most prestigious and historic polo clubs. This is a full or part time position, but you must be flexible in your working hours and be available at weekends.
No previous experience or qualifications are necessary however you must have tractor driving experience.
Full training will be given. You will be assisting the head groundsman in the maintenance and preparation of the club's polo grounds.
The right candidate(s) should be comfortable working in a team and individually, with a friendly, positive can-do attitude. You should be able and willing to adapt to different situations.
The role includes but is not limited to:
- General Grounds Maintenance and Repair
- Strimming/Mowing
- Assisting with the set up/take down of events.
- Assisting with the preparation of polo grounds for polo
- Tractor driving
To start immediately and finish at the end of September. This role would suit a recent graduate or student looking for summer work.
To apply please send CV and covering letter to Ellie Dalton ellie@cirencesterpolo.co.uk