Description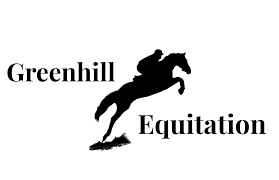 How to Apply
We are starting to think about our next recruitment drive for the summer and are inviting interested and suitable candidates to come forward for more details and submit an application.
We are a family owned dynamic, modern, forward thinking, equestrian centre that was established in 1994 and has continued to grow and move with the times. We are a mixed livery yard and training centre with a medium sized riding school at two locations in the same village.
Greenhill at Overley has a small selection of ponies to cater for the junior school children and is the home of the Hacking Hub for Cirencester Park. Greenhill Equitation, Manor Farm is the larger yard housing 32 stabled horses and with a group of 14 schoolmasters we cater for the older children, teens and adults.
Both yards have liveries which we call part and full, meaning full care 7 days a week and the full liveries are ridden and schooled by us.
Who are we looking for to join the team?
We want a like minded dedicated, talented and passionate person with a long term vision of working in the industry.
We would like you to hold equine qualifications, preferably BHS stages. The ideal candidate should hold their BHS stage 3 complete and maybe more. You should be first aid and safeguarding qualified.
You absolutely must be working in the industry at a professional level, this can be in any discipline but you must know how to work on a yard in order to benefit from the environment.
We would love you to be as interested in coaching as us, however full training will be given if you do not hold coaching qualifications.
For full details including how to apply,  please see download.