Green Energy Placement/Internship
Description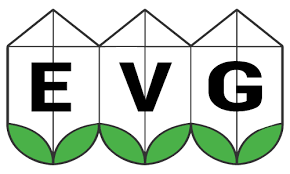 How to Apply
Springhill Farms operates over 4500 acres in the Heart of England, with a wide range of agricultural and horticultural enterprises including tomatoes, spring onions, asparagus, fennel and courgettes, as well as combinable and forage crops. EVG has grown to be one of the largest farming businesses in the Midlands, remaining a family business with an enthusiasm and passion for what they do.
A fully vertically integrated operation - growing, packing and marketing the finest fresh salad and vegetable crops. Caring for the environment is at the heart of the company vision, taking a sustainable approach to food production from utilising waste, reducing water usage and chemical inputs.
The Opportunity
We are offering a summer placement programme for student(s) looking to gain unique hands on experience of our green energy production, including our 2 Anaerobic Digesters, Solar plants & CHP technology.
With the sustainability of the food system never more in focus this is an exciting time to join us and share responsibility in developing opportunities.
What will some of my responsibilities be?
Respond effectively to operation demands to assist in achieving safe and efficient generation and gas production.
 Manage the intake of feed stock to site via weighbridge operations.
 Prepare feedstock as per recipe card.
 Input and record relevant data.
 Identify operation outside of prescribed limits and ensure corrective action is taken, therefor participate in trouble shooting and problem solving.
 Sampling the digesters and performing lab analysis to monitor digester health and performance.
 Understand and operate core systems in place to run daily plant operations.
For full details including how to apply, see download.