Graduate Valuation Surveyor
Description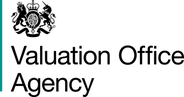 How to Apply
The Valuation Office Agency (VOA) is recruiting property related Graduates to join our Graduate Valuation Surveyor scheme across England and Wales. If you enjoy working within a fast paced, challenging environment then this is an excellent opportunity to join our highly skilled and diverse organisation.
We are looking for talented individuals who already hold, or will hold by September 2022, a RICS accredited pathway degree or masters in Real Estate or Valuation at 2:2 or above which aligns with the Valuation pathway, who are eager to start a surveying career. As part of the graduate programme we will support you to complete your Assessment of Professional Competence (APC) with the Royal Institution of Chartered Surveyors (RICS) and provide you with the training and development you will need to become a fully qualified Chartered Surveyor.
When you join the Graduate programme, you will undertake a variety of roles including surveying and valuing properties for Council Tax, Non-Domestic Rating, Inheritance Tax, Compulsorily Purchase and much more. We will provide full training and mentoring via a dedicated training programme, to make sure you get the right mix of work and breadth of experience required to complete your APC and become a Chartered Valuation Surveyor.
Locations: Birmingham, Bristol, Cambridge, Cardiff, Colchester, Croydon, Durham, Eastbourne, Exeter, Folkestone, Harlesden, Hull, Lancaster, Leeds, Liverpool, Manchester, Newcastle-upon-Tyne, Norwich, Nottingham, Oxford, Plymouth, Preston, Sheffield, Southampton, Stoke-on-Trent, Swansea, Wrexham
For full details including how to apply, click HERE.