Graduate Trainee – Assistant Estate/Asset Manager
Description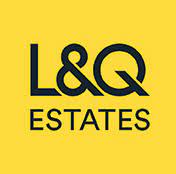 How to Apply
The business of L&Q Estates Limited is to identify, acquire and promote land for development. We have been in this business for over 60 years - consequently, we own or promote over 150 sites, mostly but not solely, in the Midlands and Southeast and the near Southwest. The nature of our work means that our landholdings need to be carefully managed, physically and legally to ensure that, when they are ready to be sold or developed, they are fit for purpose.
We are looking for someone to work primarily with our asset management team, to look after and manage those landholdings.
Working under the supervision of our in-house Asset Manager, we are looking to train someone to become familiar with all our estates, sites, and asset preservation methodologies and to get to understand the history of the same and the future that they have.
After an appropriate amount of in-house, on the job training, your main tasks and responsibilities would be as set out below. You would also be expected to communicate with and manage our tenants, agricultural, domestic and business, and also manage contractors, where necessary as well as ensuring that both land and associated buildings are maintained to appropriate standards.
For full details of this role including how to apply, please see download.