Graduate Surveyors and Placement Opportunities
Description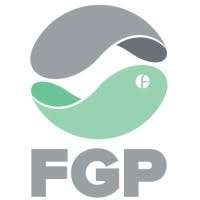 How to Apply
FGP operate as Chartered Surveyors serving infrastructure developers from all sectors including utilities, transport, exploration and renewable energy. our core service is the acquisition of land rights for infrastructure development and with this comes a range of additional services.
The FGP departmental structure includes Chartered Surveyors; GIS & Mapping; Project Management including Agricultural Liaison; and Accounts and Administration.
The range of opportunities will suit either soon-to-be Graduates, or those seeking a 1-year Placement or a simple 8-week Internship Taster. If you are developing your career, depending on the route you choose, employment at FGP could take you through to a professional qualification, administrative qualifications and a variety of associate memberships.
As a graduate or placement student, your role will include:
Working with the Directors and Surveyors in day to day operations including input into the progress of FGP in the industry with Sustainability Targets.
Working on projects including waterways, cables, pipelines, windfarms, residential development and management of land
Graduates, Apprentices and Placement Students will train alongside and provide support for Surveyors.
Taking part and contributing towards FGP's sustainability and net zero carbon goals.
Extensive support in achieving successful completion of your Assessment of Professional Competence
For placements - completing the first year of your Assessment of Professional Competence
Please click HERE for full details and to apply, or to discuss opportunities with us.