Graduate Surveyor/Planner/Heritage
Description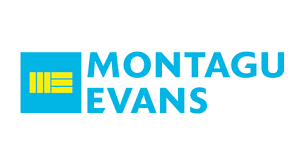 How to Apply
Are you looking for a truly rewarding and exciting career full of challenges? Do you have a genuine desire to pursue a career in the property industry?
If you are interested in starting your career as a Chartered Surveyor, or Chartered Planner then look no further. Montagu Evans has an excellent graduate scheme with high APC success rates. We also have graduate positons available in our award winning Heritage and Townscape department providing advice on planning and design matters in relation to development in the historic environment.
Montagu Evans is one of the UK's longest trading and most established property advisory practices advising top property companies, banks and businesses for almost a century. A number of our senior Partners joined the firm as Graduates. We have over 400 employees across 4 main offices and various sites across the UK. We are a consistent top tier UK surveying firm with £52 million turnover in the 2019/2020 Financial Year.
As part of a two year structured training programme, you will gain experience across a range of departments with comprehensive support from peers and mentors. You will have genuine responsibility from day one with exposure to some of the largest commercial, residential and mixed-use property projects in the UK today.
With a keen interest and awareness of property news/industry and the current market, you will be able to demonstrate a great understanding of how you apply what you have learnt at university to real property matters. Articulate and confident with strong interpersonal skills, you will show an aptitude for building collaborative relationships.
If you are interested in working for a firm with a strong entrepreneurial spirit and a fantastic work-life balance, we want to hear from you!
For more information or to apply, click HERE