Graduate Surveyor/Auctioneer
Description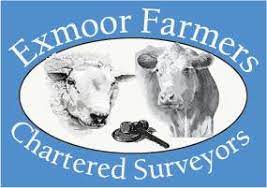 How to Apply
Exmoor Farmers Livestock Auctions are an established Firm providing Land Agency and Auctioneering for a wide ranging portfolio of Clients throughout the Exmoor area and adjoining districts, together with operating livestock markets at Cutcombe and Blackmoor Gate.
Job description: the role encompasses all aspects of land and property management and sales, valuations and also to include the fast evolving carbon and bio-diversity elements of property management.
Interest/experience of livestock auctioneering would be advantageous although not essential.
Skills and qualifications required: 
a strong agricultural knowledge
Working towards or have RICS and CAAV, training provided if required
Attention to detail and an up-to-date working knowledge of relevant areas of practice
Self-motivated, flexible and able to use own initiative
Ability to work unsupervised and as part of a team
Excellent communication skills with clients and colleagues, IT literate, excellent time management and ability to grasp opportunities.
Presentable at all times and full driving licence.
Salary commensurate with experience, a vehicle is available if required
Applications in confidence to Peter Huntley, Manager, at peter.huntley@sky.com; tel 07977 418222