Junior Commercial Agent/Graduate Surveyor
Description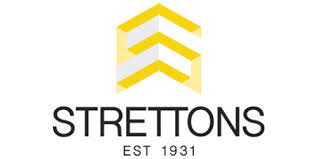 How to Apply
Strettons are looking for a Junior Agent / Graduate Surveyor to join our City Fringe Commercial Agency Team to help support a diverse range of office, retail and leisure leasing work we have ongoing.
This is an opportunity to join a team that was awarded 1st place in the CoStar 2021 & 2022 Awards as the most active office agent by number of transactions in both the north and north fringe and east and east fringe
London submarkets.
We work in one of London's most dynamic and exciting markets, handling some amazing spaces for fantastic clients.
Key responsibilities:
• Assisting in maintaining and updating our leads/enquiries database.
• Organising and conducting viewings with prospective tenants.
• Build, maintain and strengthen relationships with landlords as well as tenants.
• Negotiate lettings and sales of commercial spaces and buildings.
• Providing marketing and disposal advice to clients.
• Attending client/team marketing meetings.
For full details including how to apply, please see download.