Graduate/Assistant Surveyor
Description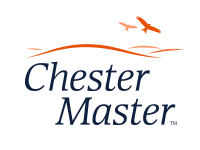 How to Apply
Chester Master Ltd is a rural surveying firm that specialises in estate management and rural consultancy work in Wales and the Borders.
As well as managing most of the larger estates in South Powys our consultancy clients have included NRW, the Church in Wales, the National Trust, the RSPB and various wildlife trusts. For more details on the history of the firm click here to view our website and click on the `About Us' page heading.
We are looking for a graduate surveyor or assistant surveyor (with 1 to 3 years post qualification experience) to join our small rural estate management and rural consultancy team.
Salary would be competitive and would depend on the experience of the applicant and whether they were qualified or not. We will fund the APC costs
of any graduate surveyor and the RICS/CAAV membership costs of any successful applicant.
For full details including how to apply, please see download.