Description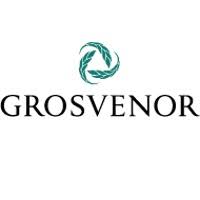 How to Apply
Grosvenor Group is a privately-owned international property company.
Grosvenor Britain and Ireland ("GBI") runs a Graduate Programme for those interested in starting their career as a Graduate Surveyor.  The programme gives graduates the chance to start a career in property working on a variety of projects, with a high level of responsibility.  We support you through your professional training, which provides you with the skills and experience you need to achieve the Royal Institute of Chartered Surveyor's Assessment of Professional Competence (APC).
Our Graduate Programme is open to both graduate and undergraduate applicants, from all backgrounds and with degrees from all disciplines.
If you haven't previously studied a property related degree, we support you (financially and with study leave) through a part-time RICS accredited Masters (MSc) course. This enables you to complete your APC within the same two year period as others who join us with a property related degree.
Graduates join the GBI business at our central London office. The GBI Graduate Programme comprises two 12 month placements within the business. Placements could include working within a location team supporting on asset management or working with our development teams on projects both inside and outside London (such as Oxford or Cambridge).
Once you have completed the Graduate Programme and achieved your APC, we encourage you to take up a permanent role with the business. Our graduates go on to gain experience working in different teams and potentially with the other regional Operating Companies within the Grosvenor Group, enabling them to take on more senior positions as their career develops.
For full details and to apply, click HERE