Description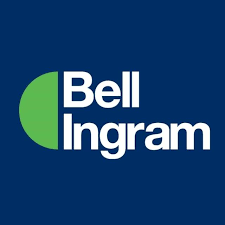 How to Apply
Bell Ingram is looking for surveyors to join our team to help deliver projects across the north of England.
Bell Ingram is one of the UK's largest independent firms of property specialists. We work with many national and international companies managing rural, commercial and residential property portfolios and facilities. We ensure all our clients receive the very best advice and levels of service to maximise their assets.
Our land agency work in the north of England will predominantly be within our Infrastructure and Renewables team and will include land access, land acquisition and land management strategies for a variety of clients. Our team of professionals has established a strong reputation in this field and strives to attract talent from across the industry to help us meet the dynamic and growing business needs.
Key responsibilities will include:
Deliver land and property advice and services to and on behalf of clients.

Deliver a range of tasks and/or schemes to a high standard using initiative and a proactive approach to ensure client deadlines and objectives are met.

Develop strong working relationships with client personnel, and internal and external stakeholders including contractors, consultants and landowners/occupiers.

Delivering long term property and asset management strategies, including managing of capital and operational budgets and client investment programmes.
Maintaining/improving client relationships by upholding quality standards.
Being commercially aware, maintaining good records and comprehensive files to provide regular client updates, and ensure compliance with Company procedures.

Supporting the delivery of a diverse and exciting portfolio of projects. Applicants should be comfortable working on multiple projects at different stages of development and excel at keeping projects moving forward efficiently.
For full details and to apply, click HERE