Description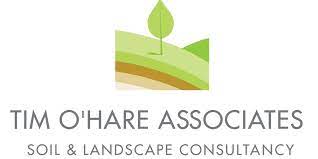 How to Apply
Tim O'Hare Associates is a leading soil science and landscape engineering consultancy. The practice offers technical expertise and practical advice in: • Soil Survey and Site Investigation • Soil Handling and Management Strategies • Soil Testing Services • Design and Specification Technical Support • Site Inspections and Monitoring Services.
We are offering a full-time position for an individual to join our team at our head office in Wallingford, Oxfordshire. Comprehensive in-house training will be provided, and the opportunity to develop specialist skills relating to practical soil science for landscaping, habitat creation, topsoil manufacture, sports pitch agronomy and drainage design.
Typical responsibilities would include, but not be limited to:
• Site Work – soil sampling, soil survey and site inspections/monitoring
• Soil Testing – selecting and commissioning soil tests with relevant laboratories, processing samples to send to laboratories and receiving incoming test results
• Reporting – writing and issuing interpretative reports
• Support – assisting senior consultants with the planning, organisation and site work for soil surveys and site monitoring visits
• Client Liaison – telephone and email enquiries
For full details and how to apply please see download.