Rural Business Consultancy Graduate Scheme 2023
Description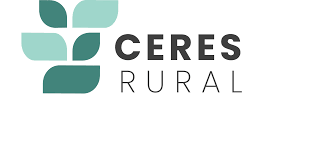 How to Apply
Ceres Rural offers the full scope of experience-led farming consultancy, technical support and business management. Clients are provided with independent advice and services from qualified professionals, tailoring unique solutions in line with their specific requirements and means.
The Ceres Rural Graduate Scheme is designed to give individuals a well rounded and thorough start in rural consultancy. Importantly, it is not a 'one size fits all' model, and we will endeavour to provide graduates access to the training and development required for their specific needs and goals. That said, there are some elements of training which are encouraged, or expected, including:
-Participation in BASIS and FACTS training and examinations. This is funded by Ceres Rural and, upon successful completion and qualification, facilitates a discretionary pay rise.
-Participation in external course training (funded) for:
-Report writing
-Time management
-Presentation skills
-Participation in internal training for: Agronomy; Farm management; Farm finance/accounting
To receive the information pack regarding this opportunity, please email careers@rau.ac.uk.
To apply, please send your CV and covering letter to allpartners@ceresrural.co.uk. Please ensure you meet the requirements of
the scheme before applying.