Description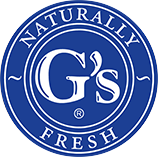 How to Apply
Are you looking to build your career within a fast-paced, innovative environment which is delivering healthy fresh produce to the tables of the nation on a daily basis?  Then G's could just be the ideal business for you.
G's is an incredibly exciting place to work; at the forefront of modern farming and food distribution, it's fast paced, stimulating and rewarding.  We are one of Europe's leading fresh produce suppliers, working with the biggest food retail brands in the UK and Europe. We employ over 9,500 employees across 3 continents in countries including UK, Spain, Poland, Czech, West Africa and USA, producing over 1.2 billion packs of healthy product a year and generating an annual turnover of over £550 million.
The company is, at its heart, a family-led business with very strong value for its people, its customers and its suppliers as well as enormous respect for the environment and nature.
We are looking to recruit graduates into our 2023 scheme with opportunities in a number of our different business functions across Commercial, Food Technical, Operations, HR, Finance, Engineering, Marketing & Farming*
*Please see separate listing for our Farm Management Training Scheme.
Each of our schemes, while focussed on a particular business area, provide opportunity to fully understand our wider business with some proving occasion for international travel abroad.  We have a development culture which supports growth through training, coaching and opportunity.
What are we looking for:
Genuine interest in a career within the food and/or fresh produce industry
Either in your final year of University graduating in 2023 or have graduated in the last 4 years
Excellent communication skills at all levels
The capacity to problem solve and have a can-do attitude
Ability to work as a team and on your own initiative
Ability and desire to work in a fast-paced environment
For full details and to apply, click HERE
*Come and see us at the Agriculture and Environment Careers Fair at the RAU on 17th November!