Description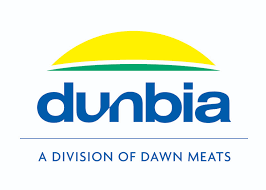 How to Apply
Dunbia are a family-owned company and a global leader in the food industry, creating consistent quality meat products from sustainable sources for some of the UK's biggest supermarkets and food service providers. Our passion for quality and innovation drives our rapid growth, and we're looking for ambitious graduates like you to join our team.
With our Brighter Futures Graduate Programme, you'll have the chance to grow your career in a fast-paced, dynamic business environment, working alongside passionate people who will help you unlock your full potential.
You may not have previously considered a career in food production but our graduate programme is designed to empower and engage our people. We believe in nurturing talent and helping individuals realise their full potential. Your fresh perspective, skills, and passion will make a tangible impact on our business and the industry as a whole.
We have opportunities available in:
Accounting & Finance
Account Management
Agriculture
Commercial
Environmental
Engineering
Food Safety Quality & Animal Welfare
Human Resources
Livestock Procurement
New Product Development
Operations & Production
For full details and to apply, click HERE
*Come and talk to us on campus at the Agriculture and Environment Careers and Placements Fair on 16th November!