Graduate Sales Operations Executive
Description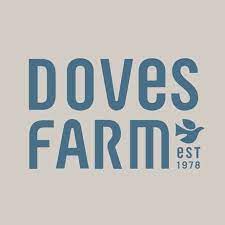 How to Apply
Doves Farm started with a passion, as all good things do. Driven by a fascination with wholegrains and organic farming, founders Clare and Michael Marriage sowed their first seeds in 1977 with the simple idea of making great quality wholemeal flour from grain grown to the toughest organic standards.
As interest in speciality grains grew, we pioneered the re-introduction of some of the UK's lost ancient grains back to our soils. Rye was first, then Spelt and Einkorn, and Emmer soon followed. We also started milling other interesting grains such as Kamut® Khorasan, Oats, Quinoa and Teff.
Today, our flours can be found in all major retailers and we have become the UK's favourite organic flour brand of which we are immensely proud. We continue to be driven by our original mission to make quality organic flour from sustainably grown grains and we are excited to be inspiring people with a range of unique and distinctive flours that make home baking a joy.
This is an exciting development role with Doves Farm; you will be working directly for the Senior National Account Manager but providing support across all areas of the sales function.
We are looking for a forward thinking, proactive individual. You will ideally be a self-starter with a strong ability to collaborate with differing teams within the business and work independently when required.
The ideal candidate will be a highly organised person with exceptional communication and numerical skills.
This is an ideal role to learn the ways of working at Doves Farm Foods. Career development will be actively encouraged with possible regional account management responsibilities being undertaken within 12-18 months.
For more information please contact: recruit@dovesfarm.co.uk
Apply by emailing your CV and a covering letter to: recruit@dovesfarm.co.uk