Graduate Rural Surveyor – One Year Placement
Description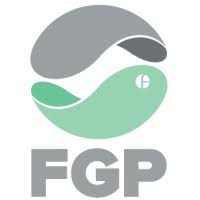 How to Apply
A unique opportunity to join an extremely successful company, which has grown organically over the last 15 years, to be a market leader in providing chartered surveying and related services to the Utilities and Renewables sector.
The company prides itself on its' commitment to professional development which underpins its' ability to deliver a highly professional, bespoke service for clients that far exceeds market expectations. This busy role, where two days are never the same, is pivotal in supporting the Managing Director and Qualified Chartered Surveyor in the businesses' Chartered Surveying department.
The ideal Graduate Chartered Surveyor will be expected to:
 work with a busy, dynamic and well respected Managing Director and Qualified Surveyor, in a fast moving challenging environment
 be conscientious and flexible in their approach given the businesses diverse
stakeholder base
 be a good negotiator and communicator that always has time for clients,
subcontractors, fellow professionals and other intermediaries
 be prepared to work away from home and in a lone worker environment
For more information about this role and a full job description please refer to  download and visit our website HERE
To apply, please submit your CV and covering letter to Neil Priestner, Finance Director and Company Secretary, by email to neil.priestner@fgplimited.co.uk or telephone 07817 140396 for an informal conversation.
Please note Placements run from summer 2022 to summer 2023 and are fully APC compliant.