Description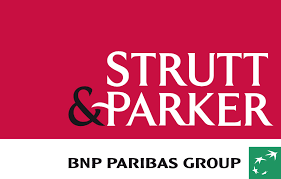 How to Apply
Role for an Ambitious Rural Graduate to join our our busy teams (in various locations across England & Scotland) and get involved with all types of professional work supporting our clients in their daily dealings with telecom and infrastructure equipment operators. This role will also work alongside our Land Management teams, with support for going through the Rural APC RICs route to qualification.
The Role
Throughout the UK we have clients who have land or buildings which accommodate equipment owned by telecommunications companies and other infrastructure owners, or they have been asked if they could host such equipment. Most commonly, this equipment is a mobile phone tower on a farm or equipment on a roof of a building, however we also deal with cable routes, equipment rooms within buildings containing fibre optic equipment servicing a town or city plus many other ad-hoc requirements. The Telecom team is uniquely placed as we serve an extremely diverse client base from hill farmers in Wales to large corporates in city centres, and this diversity allows us to work across a wide spectrum of properties.
The role will cover the lifecycle of property activity including;
Agreeing location and terms including rent and disturbance payments for new sites
Rent reviews
Lease renewals both within the scope of the Landlord and Tenant Act as well as telecom specific legislation (The Electronic Communications Code)
Equipment upgrades or changes
Notice to quit procedure and managing the vacation of the tenant
Long lease and freehold sales
Across all of these activities you can expect to be involved with client meetings and securing instructions, property inspections, valuations, and negotiation of lease terms where we are instructed on the sale of long leases or freeholds. We usually undertake a marketing exercise or submit the property for auction, which will include preparation of particulars as well as the preceding advice leading to such an instruction.
For full details and to apply, please click HERE