Description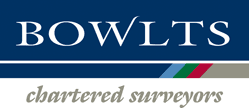 How to Apply
Bowlts is an independent firm of Rural Practice Chartered Surveyors, established in 1991. The firm currently employs 14 people and is based in Moray, but operates throughout central and northern Scotland. The core activities of the firm are property consultancy and rural estate management.
The firm advises both retained and other clients on a wide range of property matters and a new member of the land agency team is required to assist with our increasing workload. Although a small practice, our work is very varied and challenging and encompasses almost the entire spectrum of land agency work.
The role of Graduate Surveyor will involve assisting with:-
 Rural estate management, including budgets, insurance, property lettings and rent reviews, staff, maintenance.
 Valuations for sale, purchase or rent of all types of rural properties including forestry plus occasional commercial town centre properties.
 Sales and purchases of all the above.
 Planning and development.
 Communication site leases, wayleaves, compulsory purchase and compensation.
 Negotiating telecommunication base station lease agreements and site sharing options.
 Renewables
For full details including how to apply, see downloads.