Graduate Rural Practice Surveyor
Description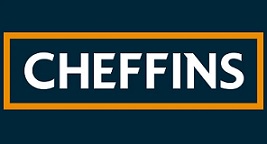 How to Apply
A Graduate Rural Practice Surveyor is required to join our existing team of four Surveyors in the Rural Department in our Ely office.
Cheffins is a leading firm of regional surveyors, property consultants and auctioneers operating from six offices and employing over 160 people. We advise a wide range of clients including institutional landowners, corporate property owners, charities and private individuals on all types of property.
Based in our Ely office, you will work alongside our existing staff of 22.
The successful candidate will be involved in the management of rural estates, the sale and purchase of rural property, the valuation of a wide range of rural property types, letting and management of agricultural land, compensation matters, development appraisals and Basic Payment Scheme work.
The ideal candidate will have excellent communication and inter-personal skills, with a keen eye for detail and a commitment and determination to deliver a high standard of service, whilst demonstrating good business acumen and the ability to work as part of a wider team.
The successful candidate will be rewarded with an attractive package including a competitive salary, wide ranging experience, training and assistance with their APC.
To apply, please complete an application form and send along with a copy of your CV and a covering letter to Jonathan Stiff, Head of the Rural Department:
jonathan.stiff@cheffins.co.uk
For more information click HERE.