Graduate Programme – New Home Development (2 Year Fixed Term Contract)
Description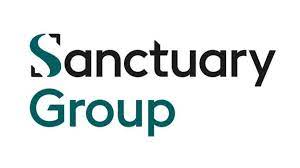 How to Apply
Do you want to work for an organisation that is commercially focused with a social purpose?
As well as generating revenue through development, we have several other commercial business streams including over 100 care homes managed by Sanctuary Care, specialist and supported housing through Sanctuary Supported Living, our Sanctuary Students university accommodation and a telecare service called Sanctuary365.
About Sanctuary:
Development, or building new homes, is a key part of our business.
As well as providing more much-needed housing, our construction programme helps to create jobs and training opportunities, regenerate neighbourhoods and support communities across the UK.
Sanctuary will continue its proud history as a developer of social housing. Between 2020 and 2023, we will have built 6,000 homes across a range of tenures. To do this, we build homes for sale to generate funding for new shared ownership, affordable rent and social rent.
We want to build more homes for social and affordable rent and believe social housing – the right homes, in the right places – could play a bigger role in reducing the impact of the housing crisis.
In addition to building our own homes, we recognise we can grow our contribution to society by working with others. We are delivering more than 1,000 homes through a series of joint ventures and will continue to build more homes in partnership with other organisations.
About the programme:
Successful candidates will attend a month-long induction programme where you will be given the opportunity to learn more about our business and your two-year programme, as well as meet with senior leaders and of course other graduates to start you on your journey.
Based in our Worcester office (but placements may include a regional focus) you will complete up to four six-month rotational placements across our Development business which could include: Regeneration, Sales & Marketing, Project Management, Land & Planning, Construction and Head Office Functions (such as development finance).
You'll have the opportunity to be involved in a range of exciting Development projects.
For full details and to apply, click HERE