Description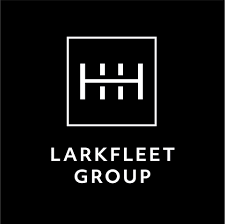 How to Apply
The Larkfleet Group of Companies is an award-winning housebuilding and development company based in Bourne, Lincolnshire.
We are a group of businesses with a focus on sustainability that sets us apart from competitors. We are a sustainable housebuilder, a manager and developer of sustainable energy projects and an investor in sustainability focused R&D.
Our customers and clients include homebuyers, local authorities, housing associations and solar farm developers. We strive to demonstrate environmental best practice and sustainability not just in the projects we deliver for customers but also in our own business practices. We are pursuing environmental gains for the industry and society as a whole through our investment in research and development (R&D) projects that will benefit future generations.
We are committed to welcoming high achieving university graduates into the team and giving them first-hand learning opportunities about the many functions and operations involved in the company. The four year Graduate Programme aims to do exactly this, allowing these individuals to develop their skills before embarking on a meaningful career with Larkfleet Group.
Every graduate who enters the programme will undertake projects with various departments so that they may build a comprehensive understanding in every aspect of the business. They will also have access to tutorials and support from across the Larkfleet Group team.
What will I do?
Upon joining the programme, the graduate will be given a mentor from the Leadership Team. This mentor will offer guidance throughout the four years, with a bi-monthly review to track the progress each graduate is making and define future objectives. The graduate will also have a Workplace Sponsor in each department they work in, who will manage them and make sure they are getting the experience they need.
The Larkfleet Group programme will enable each graduate to be allocated Special Projects to enhance their skills alongside their normal training.
The programme aims to positively benefit graduates looking to build their expertise in the industry, as well as introduce new talent into the company to be nurtured. It will also provide a stepping stone to any graduate wishing to start a career with the Larkfleet Group.
For full details and to apply, click HERE