Graduate (Production and Operations)
Description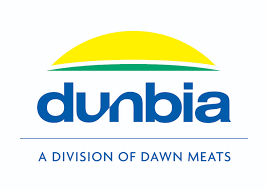 How to Apply
At Dunbia no two days are the same. If you're looking for a business which challenges you to think outside the box then this graduate programme is for you. We're offering an opportunity to ensure you thrive in your chosen field and gain invaluable on-the-job experience.
As a Production and Operations Graduate working in a fast-paced environment, you will be part of a dedicated, driven and supportive team. As your skills and knowledge develop over time, you will get involved in all aspects of Production and Operations within the business and your responsibility will increase.
The Role:
As part of the Operations team you will gain a wide range of operations, production and business experience skills through continuous on the job development with coaching and mentoring. Your role will see you tackle a wide range of business challenges in a busy Operations environment, some
of your responsibilities will include:
• Providing analysis of production efficiency
• Line speed & efficiencies
• Retail intake
• Meeting a number of KPIs
• Primary Carcass Breakdown & yields
• Retail planning
For full details and to apply, see download and click HERE.