Graduate Natural Capital Consultant – Scotland
Description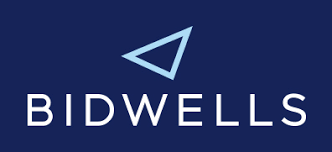 How to Apply
For generations
Bidwells
have managed thousands of square miles of the nation's countryside and coastline.  As the world tackles the current climate and biodiversity crises our forestry, natural capital and sustainable investment teams are delivering nature-based solutions to help preserve the planet for the future. Do you want to make a difference?
If so, we are recruiting for a Natural Capital Consultant to join our Natural Capital & Sustainable Investment team in Scotland. This is a new and exciting opportunity for a forward-thinking graduate to support the expansion and growth of the Natural Capital & Sustainable Investment business line. Although this role is advertised as a graduate level role, we can be flexible to accommodate applicants with greater experience where necessary.
Bidwells' Scotland manages c200,000 hectares of rural property from offices in Perth, Fort William and Inverness. The Natural Capital & Sustainable Investment team, view investment through an environmental lens, helping clients unlock environmental opportunities in their existing land holdings and securing the right sustainable investments for their portfolios.
What you'll be doing? 
Undertaking scoping and feasibility studies for a range of natural capital projects, including peatland restoration and native woodland creation.
Conducting site surveys and assessments
GIS – Using remote sensing imagery to digitise and quantify landscape features
Writing grant applications and a variety of formal documentation including restoration and monitoring plans
Assisting with operational plans and the delivery of peatland restoration
Assisting with the management of ongoing projects, including liaising with contractors on site
Engaging with public and private organisations to assess restoration outcomes
Research – Producing reports for a variety of clients on strategic land management and nature-based solutions
For full details and to apply, click HERE