Graduate Loss Adjuster – Agriculture and Rural Network
Description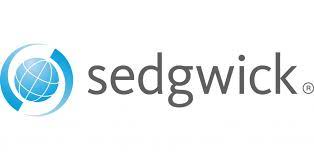 How to Apply
Sedgwick Agriculture and Rural Network is a dedicated team of talented loss adjusters managing claims across the entire range of people and enterprises found in our rural communities. Whether our clients' customers are smallholders, larger farming businesses or landowners with vast estates, or whether they're individual homeowners or tenants, we've the expertise in this market to manage their claims.
We currently handle in the region of 7,000 agriculture and rural claims a year, from instruction to conclusion, and all with one clear goal: to deliver service excellence for our clients and their customers that maintains our position as the loss adjuster of choice for our agriculture and rural clients.
Our Graduate Programme
We are now starting the recruitment process for our September 2023 graduate intake for those wishing to embark on an exciting and varied career with Sedgwick Agriculture and Rural Network.
Throughout our two-year graduate programme, you`ll be working with our dedicated agriculture and rural adjusting team and across our diverse UK business, gaining valuable exposure in a wide variety of fascinating disciplines which are led and staffed by expert practitioners in each field:
Agriculture – to include, but not limited to the following:

Estates
Equine
Crops and arable farming
General agriculture and farming
Aquaculture
Livestock
Diversification
Renewable energy and wind farms
Forestry
And many more

High Net Worth/Private Clients
Home Claims
Subsidence
Cyber and Technology
Liability/Casualty
Counter Fraud Investigations
Building surveying
The programme will allow an understanding of the work within each part of our business, whilst you will remain attached to one of our agriculture and rural teams, even whilst learning about another area of activity.
The initial 12 months will focus on all our specialist fields and will be followed by an elective year of immersive training within the agriculture and rural team, with any chosen specialism to be selected based on capability, decided between the trainee and Programme Leader/Mentor.
For full details and to apply, click HERE