Graduate Investment Analyst
Description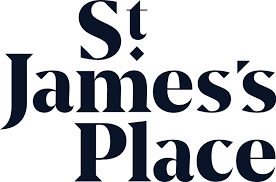 How to Apply
St. James's Place (SJP) works in partnership to plan, grow and protect our clients' financial futures. We deliver personalised, face-to-face financial advice to our clients, who trust us to manage their money to reach their goals. We provide this service via the Partnership, a network of qualified, expert advisors. We put financial wellbeing and responsible business choices at the heart of everything we do. We believe in the value of difference and know that diverse teams can help us problem and innovate for clients. We look for people to join SJP to make an impact and to contribute to our culture which is based around long term relationships, doing the right thing, and being the best version of ourselves.
You will join St. James's Place on a permanent full-time contract and complete a 2 year Graduate Programme. During this time you will rotate within your chosen division, this will give you full exposure to that division and help you understand how it interacts with other areas of the business. On completion of your Graduate programme, we intend for you to continue your career at St. James's Place with that division.  
About the role:
The Investment Division has a long and successful history of recruiting graduates, so you will work alongside people, who have recently and not so recently, gone through a very similar process to yourself.
You will study towards a professional qualification alongside your day to day role. This can be varied and we will work with you to decide what qualification is most appropriate
You will be working in a division responsible for the creation, strategy, management and delivery of our investment proposition. So you will need to be comfortable working with people from a wide range of backgrounds and business areas, who are involved in this process.
Across your 2 year programme you will rotate across 4 key teams within the Investment Division, these areas are:
*Investments (Portfolios, Equities, Fixed Income, Alternatives, Macro Research, Investment Specialists, Discretionary Fund Management), most individuals in this team are Investment Analysts or Researchers.
*Operations (Fund Design, Pricing and Valuations, Risk and Controls, Regulatory Compliance, Data and Technology, Insights and Reporting, Investment Change). Individuals in this team include Accountants, Technology, Data and Regulation subject matter experts (SME's) , Risk Analysts and Project Managers.
*Business Management and Product (Business Management, Strategic Development, Responsible Investing, Investment Proposition and Development, Investment Digital Experience). Individuals in this team include Strategy Analysts, Proposition Analysts, Business Operations Managers, Responsible Investing Analysts.
*Partner Engagement and Consultancy (Private Clients, Investment Consultancy, Investment Communications). Individuals in this team include Content Managers, Event Managers, Private Client Financial Planners, Private Client Consultants, Investment Consultants and Investment Advisors).
In a broad investment graduate programme you will pick up a wealth of experience and across the 4 rotations your day to day activity could include the following tasks:
*Liaising with fund managers.
*Data analysis.
*Understanding and then deciding the fee structures for our managers.
*Launching new funds.
*Using Power BI, Excel, Bloomberg and Financial Express.
*Talking to partners about the investment proposition and associated topics.
*Pulling together PowerPoints for conferences and attending conferences.
*Speaking with external parties (State street, Partners) alongside internal partners across a variety of divisions who can be based in any of the St. James's Place offices.
You will need to be studying towards or have achieved a 2:2 in any subject. You will need to be able to demonstrate an interest in investments, financial markets and the wealth market.
NB: This isn't a role that leads to investment banking or becoming a Wealth Manager and doesn't have direct client interaction, so please make sure this role is in line with your aspirations.
*Please note that the application deadline for this vacancy is the 16th December but we will be reviewing applications on a rolling basis, so may close the vacancy early if we receive sufficient applications.  Early applications are therefore advised.
For full details click HERE