Graduate Heritage Consultant
Description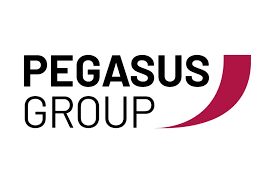 How to Apply
Pegasus Group welcome students and graduates to apply for our 2024 Graduate Training Scheme.
We are recruiting for graduates to join our well-established, busy offices in Bristol, Cirencester and Leeds who have a wide range of clients and projects for you to gain exposure to and provide you with a supportive training environment to kick start your career.
About Us
We are an exciting development consultancy to work both for and with. We bring innovative thinking to create beautiful places, enhancing the built and natural environment in a way that positively affects people's lives. We work across a range of sectors, which includes residential, health, education, retail, energy, leisure and employment, providing innovative and sustainable solutions to the challenges and opportunities of the 21st century.
The role
As a Graduate Heritage Consultant, you will be involved in supporting a variety of built heritage projects considering the historic built environment which includes analysis of historic fabric and aspects relating to setting. You will gain valuable experience with the preparation of heritage assessments, research and other consultancy work as well as learning to provide professional advice to clients, local planning authorities and other statutory bodies across a range of sectors and with a variety of clients.
When you join our Graduate Training Scheme, not only will you work alongside and be mentored by some of the country's leading experts in their field, but you will be given the opportunity to build a solid foundation on which you will be able to develop the rest of your career.
To hear from our current graduates on their experience on the Graduate Training Scheme and what it has to offer, click here.
What are we looking for?
We are looking for candidates to hold an undergraduate or Master's degree in subjects relevant to built heritage, history, archelogy or other relevant degree.
We are seeking graduates who can demonstrate:
A logical and analytical approach
Great problem-solving and communication skills,
Ability to use your own initiative and to think outside the box.
Work experience in Heritage would be advantageous but is not essential as you'll be learning your new role on the job and with the support from our Graduate Training Scheme.
For full details see download and/or click HERE