Graduate Digital Marketing Specialist
Description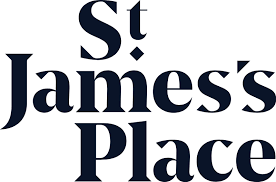 How to Apply
St. James's Place (SJP) works in partnership to plan, grow and protect our clients' financial futures. We deliver personalised, face-to-face financial advice to our clients, who trust us to manage their money to reach their goals. We provide this service via the Partnership, a network of qualified, expert advisors. We put financial wellbeing and responsible business choices at the heart of everything we do. We believe in the value of difference and know that diverse teams can help us problem and innovate for clients. We look for people to join SJP to make an impact and to contribute to our culture which is based around long term relationships, doing the right thing, and being the best version of ourselves.
About the role: 
You will join St. James's Place on a permanent full-time contract and complete a 2 year Graduate Programme. During this time you will rotate within your chosen division, this will give you full exposure to that division and help you understand how it interacts with other areas of the business. On completion of your Graduate programme, we intend for you to continue your career at St. James's Place with that division.
You will study to achieve a professional qualification alongside your day to day activity, which could be a Digital Marketing Diploma. You will be joining a team that has a history of supporting Early Careers positions and developing them into successful long term careers. You will be joining a team of 4, that work closely with a team of 11 and sit within a marketing team of 65.
Your role will involve the full range of the Digital Marketing landscape, building and maintaining all the platforms we use as a company. The team operate almost as an agency, providing support for a varied selection of internal stakeholders and teams, including Partner Practices that make up the St. James's Place Partnership, so effectively allows you to work 2,500 unique clients within the SJP umbrella/brand.
When you join us, you will complete 6 rotations across the 2 year programme and these rotations will be Digital Marketing Platforms, Data & Analytics, Digital Reputation (SEO & Google), Campaigns, Partner Website Support and Brand Measurement & Marketing Insight. Your first few rotations will be about developing your core knowledge and business understanding, before you move into more consultancy focussed modules.
You will get involved in status meetings/briefing meetings with agencies, understanding Partner needs and specific product training, so travel to London and occasionally Manchester will be involved from time to time.
An overview of the tasks you will be involved in would be:
* Project management across all digital marketing activities within the head office and Partner functions.
* Customer Relationship Management and marketing automation.
* Camping strategy, delivery and management.
* Brand management for St. James Place and our Partner Practices.
* Consumer research and campaign measurement/engagement analytics.
*Please note that the application deadline for this vacancy is the 16th December but we will be reviewing applications on a rolling basis, so may close the vacancy early if we receive sufficient applications.  Early applications are therefore advised.
For full details and to apply, click HERE