Graduate Commercial Surveyor
Description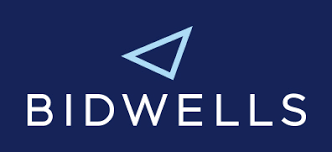 How to Apply
Do you have what it takes to join our Commercial Team?
We are seeking passionate graduates to join us at Bidwells in 2024, to be part of a better future.
About Bidwells' Commercial:
Bidwells' commercial division is a market leader across the Oxford-Cambridge Arc and the UK's flourishing Science & Technology sector. Our offices in Oxford, Milton Keynes, Cambridge and Norwich cover the South East and East of England.
What You'll Do:
We work on some impressive projects and instructions with some outstanding clients. You'll get involved with everything, as we believe this is the best way for you to learn.
The specifics of what you do will depend on what team you are based in, be that Property Management, Asset & Investment Management or Agency. Duties will vary by team but will involve some aspects of the below:
Undertaking research, analysing data and presenting findings and recommendations
Undertaking property inspections and/or viewings
Liaising with our clients and tenants, attending client meetings and contributing to pitches
Ensuring compliance with relevant property and health and safety legislation, maintaining property records on relevant software
Working collaboratively with Bidwells multidisciplinary teams to maximise our clients' assets
Appraising property assets, supporting with the of undertaking valuations, lease renewals and rent reviews
Supporting with the preparation of marketing strategies
Supporting with the coordination of transactions through to completion
For full details and to apply, click HERE