2021 Graduate Talent Programme – Global Wealth Management
Description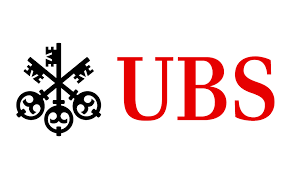 How to Apply
Expert advice. Wealth management. Investment banking. Asset management. Retail banking in Switzerland. And all the support functions. That's what we do. And we do it for private and institutional clients as well as corporations around the world.
Your role
Do you want to work for the world's leading wealth manager and understand how we offer wealthy individuals and businesses a complex range of advice and international banking solutions to preserve their capital and create a legacy for future generations ? Amongst other things you'll:
• Get the opportunity to spend time working within one of our Front Office teams servicing existing clients and looking at ways to attract new ones.
• Work within the Advisory & Sales segment and learn how our Discretionary Portfolio Management team uses behavioural finance techniques to better understand risk tolerance when constructing portfolios.
• See first hand the role Risk Management plays when onboarding clients and subsequently managing their wealth.
• Learn how we differentiate our product offering by leveraging our first class Chief Investment Office.
• Understand the full life cycle of how we manage and protect the wealth of our clients.
Your team
You'll be working in our Global Wealth Management business. You'll work closely with various teams within the UK both in the front and back office, learning about how a Client Advisor goes about building their network and those functions that help facilitate this process such as Risk, Operations and Business Management. In addition you will become familiar with the platform and proposition upon which the Division delivers its services including Financial Planning, Wealth Planning, Portfolio Management and Lending.
The two years you spend as part of our Graduate Talent Program is just the start of your journey. We've created a pathway upon which we hope you will further develop your knowledge and experience once the program's complete such that the learning process continues and you'll be fully prepared for a career within UBS Global Wealth Management.
For full details click and to apply HERE