Description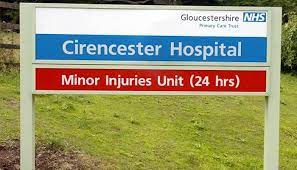 How to Apply
I manage the grounds at Cirencester hospital. Over a number of years we have generally had one student from the university each year who is interested in wildlife and countryside management who joins our volunteer team.
Over the past year for obvious reasons we have not had anyone from the university.  However now our volunteer team is up and running every week again so would welcome someone who would be interested in having some practical experience.  The volunteer session is every Thursday. Volunteers turn up whenever they are able, there is no commitment to come every week.
Cirencester hospital is a large site with a small area managed as meadow, a small orchard, paths though a wilderness area, as well as some woodland. There are always a variety of jobs to be done throughout the year from maintenance to development work such as building paths.
The students we have had have benefited from the experience and the rest of the team have also benefitted from the students' enthusiasm.
If interested in getting involved, please contact Andre Curtis, Hospital Grounds consultant on 07960 418459 or at gdnsforall@gmail.com