Finance Graduate Scheme 2022
Description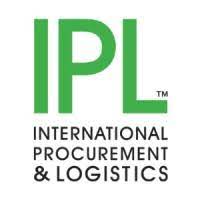 How to Apply
We are one of the largest privately owned food processing businesses in the UK and we have thousands of colleagues based across multiple sites. We are a vertically integrated subsidiary of ASDA, supplying only ASDA with a wide range of products from fruit & vegetables to wine and cooked meat. We control the whole supply chain: sourcing, shipping, packing and delivering product into ASDA - by removing intermediaries, we create value for ASDA customers
Based at our Head Office in Normanton, West Yorkshire, during the 3-year finance graduate scheme you will have the opportunity to develop your professional experience during hands-on rotational placements in three different finance roles, which will challenge you with real responsibilities and accountabilities.
The placements will cover a diverse mix of Finance areas including Commercial Finance, Operations Finance, Financial Accounting & Control, and Financial Planning & Analysis. You will learn core Finance technical skills, as well as softer skills such as business partnering and effective communication.
We will maximise the breadth and depth of your learning and support you to achieve your CIMA professional qualification. Your studies will supplement your on-the-job learning, while time in stores and packing sites will help you to understand the impact of your work on the wider business, and how we contribute to helping ASDA customers to save money.
The scale and diversity of IPL will provide you with new skills, unique experiences and support from our talented colleagues to develop a career path that is right for you. No two days are ever the same and the environment is fast paced and challenging but also very rewarding.
For full details and to apply, click HERE