Field Data Collector – Graduate Placement
Description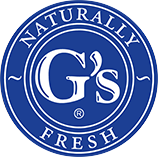 How to Apply
Are you a graduate looking for a summer placement?
 Are you interested in Agriculture?
 Are you interested in the environment?
 Do you like Statistics/Data Analysis?
 Are you available from May onwards?
 Do you have a full UK Driving licence?
.....then we have the ideal placement! The role is to be focused on field data collection, as well as supporting trial work as required throughout the season within the Innovation Team at our Barway site, Cambridgeshire. The programme is to run from May into early November.
G's is an incredibly exciting place to work; at the forefront of modern farming means it's fast-paced, stimulating, and rewarding. We work with the biggest food retail brands in the UK and Europe and work to delight our customers and consumers every day.
Roles and Responsibilities
The role is expected to be about 60% field work and data capture, with the remaining time spent on data management and engagement with Growers.
For full details please see download and click HERE to apply