Farming Graduate Programme
Location

Various across UK, United Kingdom

Date Posted

02/11/2020

Category

Agriculture



Job Type

Full-Time Vacancies



Closing Date
30/11/2020
Start Date
2021
Description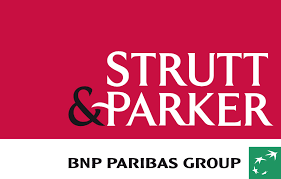 How to Apply
Our Farming Department helps landowners and farmers meet their business objectives and make the most from their land. We are looking for graduates with a strong farming background and good agriculture-related degree to join our team of over 40 consultants.
Our Farming teams are based in the following offices:
Cambridge; Chelmsford; Morpeth; Newbury; Northallerton; Norwich; Oxford; Perth; Salisbury; Shrewsbury; St Albans; Stamford.
f you wish to apply for a graduate position in our Rural Consultancy, you should send us your CV, together with a formal letter of application. These should be two separate documents (Word or PDF) attached to an email. We do not accept applications by post, nor by any method other than email.
Once you have sent us your application, we will reply to let you know that we have received it. If you do not receive an acknowledgment within 24 hours, please contact us again to check. We do not have an application form for you to complete, and we do not set maximum or minimum sizes for your documents. This is our way of allowing you to tell us about yourself in your own words.
You must tell us where in the country you would like to work, and which part of our business is of interest to you. We do not have vacancies at all our offices, but we will always try to place you as close to your chosen area as we can, and we will never expect you to accept a job offer before you have had a chance to visit the office in question.
For full details please click HERE