Farm Operations Placement – One Year
Description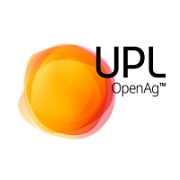 How to Apply
The placement will involve but not be limited to:
• Working with and reporting to the Farm Operations Manager, you will support the running of the operational farm, involved in the day to day operations and support the setup and running of Demonstration and Research operations.
• Supporting the Research Agronomists and Assistants to manage and maintain crops and soils under test according to Good Agricultural Practice and defined protocols.
• Preparation, planting and maintenance on a range of Arable and some vegetable crops, including but not limited to – Wheat, Barley, Oilseed Rape, Potatoes, Sugar Beet, Maize, Field Brassicas.
• Performing high quality field operations e.g. cultivating, drilling, planting, spraying, harvesting and transporting.
• Equipment calibration, maintenance and monitoring according to company procedures.
• Developing agronomy skills through day-to-day work and training. This will include training to identify common weeds, pests and diseases on a variety of crops.
• Working as part of a team to generate successfully run the farm operations and conduct of research activities.
• Working in a professional environment collaborating with colleagues at all levels.
For full details see download.
To apply, send CV and covering letter to Emily Pineda-Sampson, Research Assistant: Biosolutions & Soil Health at emily.pineda-sampson@upl-ltd.com