Farm Operations Intern (12 months)
Description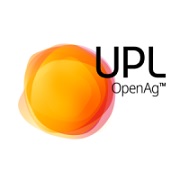 How to Apply
UPL is focused on emerging as a premier global provider of total crop solutions designed to secure the world's long-term food supply. A leader in global food systems and now one of the top 5 agricultural solutions companies worldwide. UPL has presence in 130 countries and represents a compelling value proposition for growers, distributors, suppliers and innovation partners in a consolidating market offering an integrated portfolio of both patented and post-patent agricultural solutions for various arable and specialty crops.
UPL is a leading provider of Agrochemical, Biological and Nutrient based solutions for both foliar and seed applications with a reputation for product innovation and field service expertise. Our products protect and enhance the quality and yield of a wide range of crops all over the world.
UPL has established its northern Europe Research Station at Shray Hill Farm in Shropshire, which operates as part of a global network of research stations and where the facilities are being expanded to support the R&D of our global portfolio via field, lab and controlled conditions.
Position overview
The role will be working within the farm operations team reporting to the Farm Operations Manager. You will be a key member of the team offering support to the research functions from an operational aspect. You will be expected to operate machinery of which full training will be provided utilising John Deere precision farming software and guidance.
The position will allow you exposure to all the crops we grow at the station from cereals and potatoes to apples and strawberries as the crop portfolio grown incorporates all crops you would find in northern Europe. The position will require a person who has a real passion for agriculture and growing crops who is able to react to ever changing scenarios quickly and proactively.
The role will require the individual to not only operate machinery but all other manual aspects that could be associated with growing crops such as irrigation, machinery maintenance, estate maintenance and general farm duties. The role will also give the successful candidate the ability to develop their agronomic knowledge around all the crops grown on the station and have and input into the management of the crops at the station.
The successful candidate will have the following:
A full driving license

Have a good level of knowledge or experience in how to operate agricultural machinery

Demonstrate good levels of computer literacy

Have a passion for Agriculture and crop production with a slant towards sustainable agriculture

Be highly motivated

Have good communication skills

Able to work alone and as part of a team and work off own initiative when required
Please send a CV and covering letter to emily.pineda-sampson@upl-ltd.com
For full description please see attached document.