Farm Manager Assistant Graduate (Livestock Production)
Description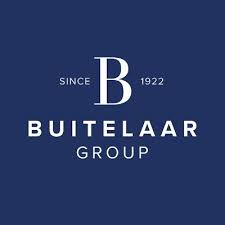 How to Apply
Are you searching for a role to provide you with a serious step into industry?
A new and exciting position has arisen for a graduate to join our newly developed trial farm in Somerset, near Frome. Long Lane Development Farm is a Buitelaar owned professional rearing facility, offering huge opportunity for a young, ambitious individual wanting to progress in their career.
Offering a state-of-the-art facility, Long Lane Development Farm holds continuous industry-leading on-farm trials, research and development, helping to drive the cattle industry forwards.
The site currently holds up to 1200 calves at any one time, however, due to ongoing development, capacity will be increasing up to 1500 in the Spring of this year.
Daily tasks include, but are not limited to:
Record Keeping:
 Completion & upkeep of farm records including trial work processes &
procedures in line with pre agreed protocols including:
o Vaccinations
o Disbudding
Managing milk feeding:
 Timings
 Milk feed plans
 Weaning procedures
 Managing required staffing levels in line with calf intakes
Selecting calves:
 Assisting farm manager in selecting calves for licenses and orders with the
aim to select calves while the farm manager is on leave
Health management:
 Work alongside supply chain vets to develop and apply health plan measures
 Following and ensuring health plans are adhered to, identifying sick animals, following treatment protocols
 Identifying areas of improvement to management of treatment protocols
Feeding:
 Understanding the concentrate feeding routine, ration transition protocols,
cake to blend, higher protein cake to lower etc.
 Working with supply chain nutritionists to develop feed plans
Shed preparation:
 Steam cleaning
 Cleaning of feeding and management equipment
 Disinfection of pens in preparation for new batches of calves
General:
 Upkeep of general farm hygiene and maintenance
 Engaging in farm tours with customers, suppliers and guests and relevant
meetings.
For full details, including how to apply, please see download.